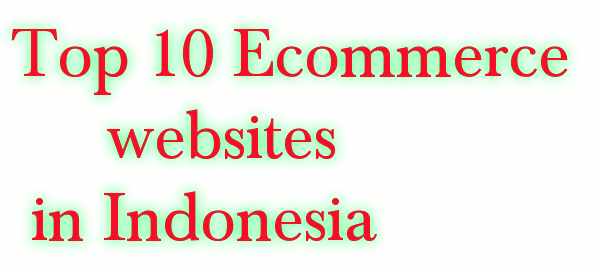 E-commerce in Indonesia has been thriving because of these popular online shopping websites
When we talk about the startup world in technology in Southeast Asia, we just cannot go past e-commerce in Indonesia. The online shopping business has been taken to another level courtesy big game players such as SoftBank, Lippo Group, Sequoia capital and Rocket Internet. The rate of logistics in the country has increased manifold and yet online sales hardly accounts up to one percent of the total retail sales of Indonesia. That means the online retail sector of Indonesia is still booming and is yet to reach its predestined height. When at its peak, it is bound to bring in much more wealth and business to the country like never before.
In times like these it is mandatory to be a part of the trend and embark in online shopping and hence boost the e-commerce sector of the country. But one must be careful while buying products online. Not all products are authentic and not all sellers are genuine. As an outsider to the industry you are likely to get confused with all the brouhaha surrounding the online markets and most probably end up getting conned. That is why we have accumulated the popular online shopping websites of Indonesia for your convenience. Have a look and enjoy shopping without any worries.
Apart from the above noteworthy online websites many other websites have emerged and they play a significant role in providing e-commerce in Indonesia a strong foothold into the market. Such emerging websites are as follows.
Zalora Indonesia: – One of the leading online shopping brands in Asia is also one of the front runners in Indonesia. One of the top reasons for Zalora to maintain their realm over the country is the sheer variety of products they provide.
Groupon Indonesia: – The recent trends in online shopping in Indonesia have shown that more and more customers are getting inclined towards GroupOn and that is the sole reason for the company to gain a strong foothold in the country.
Sephora Indonesia: – Sephora was widely regarded as one of the leading online stores for a considerable period of time and their euphoria in the online world is still going strong.