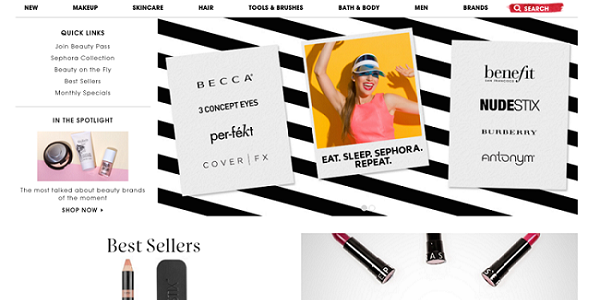 If you are in the Philippines, here are the websites you should go to for online shopping
Accept it or deny it, online shopping has now become an inseparable part of our lives. Gone are the days where online shopping was considered a very geeky thing to do. Nowadays more than half the population prefer to stay back home and browse through multiple online shopping websites for their shopping purposes.
Why choose online shopping?
There is also a valid point in staying back home and comfortably looking for the things that is to be bought. No hassles of travelling to the market, no hassles of searching for the perfect shop with the desired product, no hassles of manipulating the shopkeeper and certainly no hassles of carrying the products back home. Instead of going over to every mall and getting tired of all the journey, one can simply sit at home and shop using one's mobile phone. But one aspect that we need to be careful about is the nuances of online shopping. Extra care must be taken as all the processes involved are done via the Internet and moreover in a lot of cases online payments are involved. Although most of those issues are getting solved with the introduction of COD or Cash-On-Delivery payment option, utmost care must still be taken while performing online shopping.
Top websites for online shopping in Philippines
In Philippines online shopping has slowly but surely become a rage among families with many online shopping websites becoming more dependable and hence popular. Here we list down the top10 online shopping websites popular in the Philippines.
WeeMall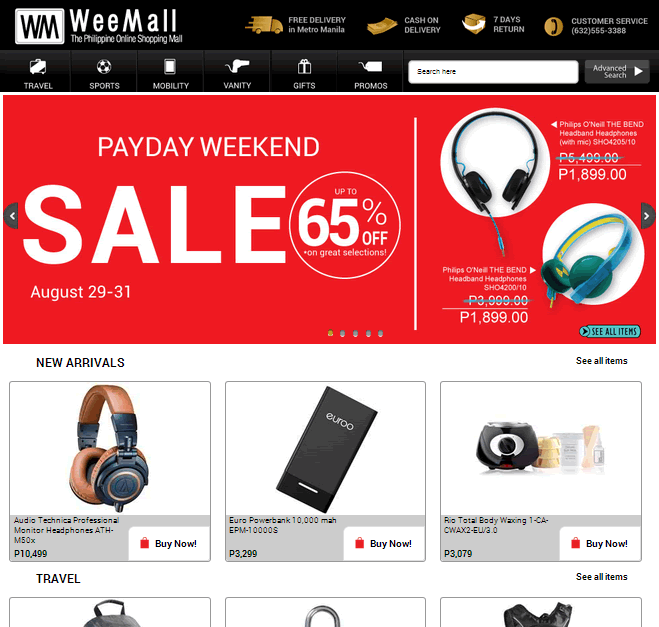 This website is gradually becoming a favorite among online shoppers who prefer to have a wide variety of products to choose from while shopping. WeeMall provides high quality products from top brands which were otherwise available in the luxury malls. Plenty of beneficial deals are also available in this website and with COD option available for payment, there is hardly any negative aspect against this website.
Goods.ph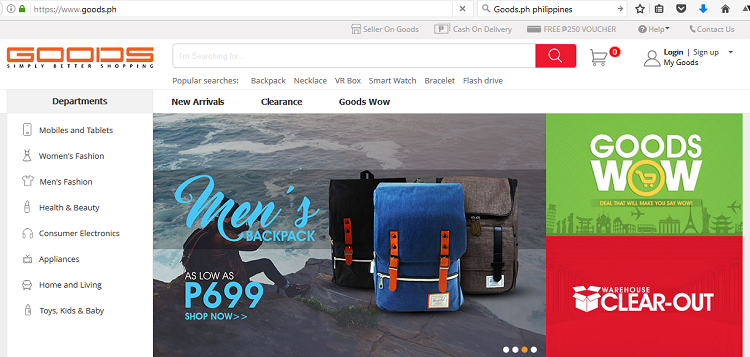 The name itself speaks volumes about the website. This online website is a one stop destination for almost any substance required by the people. Even snacks and groceries are also available at very cheap prices. A lot of discounts and bargains are also offered by Goods.ph including a free shipping option, free coupons and COD payment option.
Lazada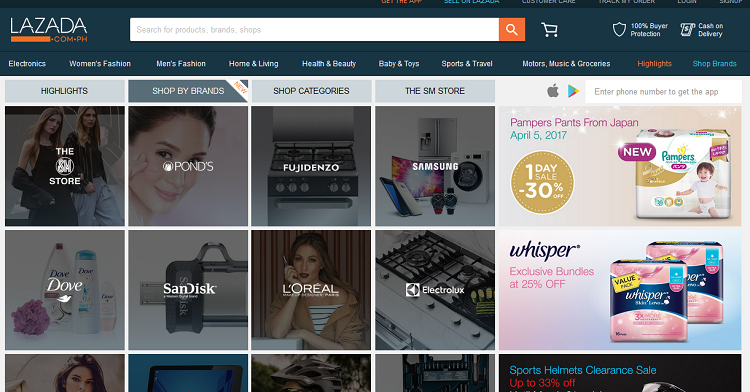 Just because of the massive online presence that Lazada has in the Philippines it maintains its top position in the country. The website portal is completely state-of-the-art and entirely secure. Taking into account that Lazada operates in many other countries other than Philippines, a lot of different varieties of products are available here.
Zalora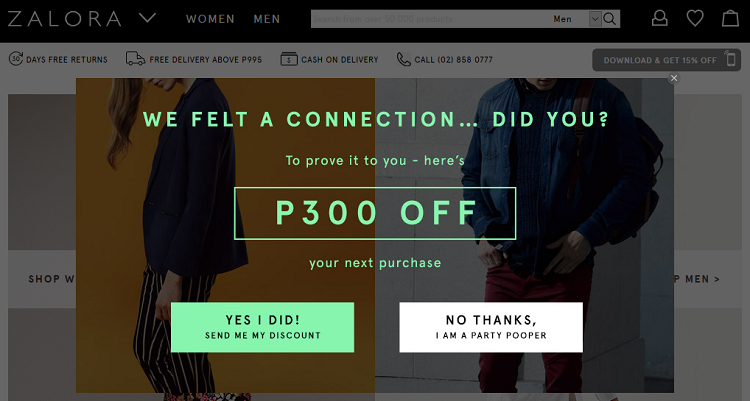 If fashion products are the thing of your interest, Zalora ought to be a better shopping destination than the other lot. Starting from shoes, clothes and other accessories many other top class fashion products from renowned brands such as Bench, Adidas and Penshoppe are available here. Another important aspect of Zalora was their fashion magazine which is a source of valuable fashion tips and advices. For orders above ₱995 they also provide a free delivery.
MetroDeal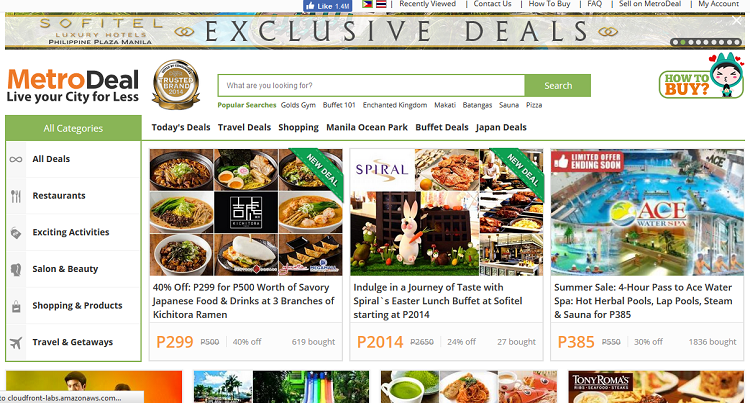 Contrary to other online shopping websites, MetroDeal focuses mostly on discounts and offers. They have vouchers for almost everything including gym memberships, shows, restaurant buffets and beauty enhancement and a lot more. They also are famous for selling bags, toys and gadgets.
eBay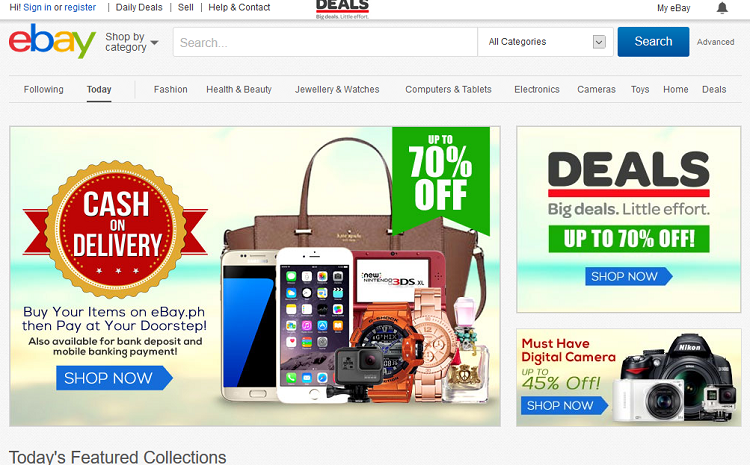 The place where it all began, popularly termed as the father of online shopping portals, eBay has began operating officially in the Philippines. They have a unique system of selling products such as gadgets, toys and household items by a bidding system. There are generally tons of products up for sale at eBay and most of them are of superior quality. That is why they still manage to remain so popular even in the Philippines.
Other popular websites in the Philippines
Other than the above mentioned websites a lot of other online shopping websites are very popular in the Philippines. Among them aliexpress deserves special mention because of their wide variety of products. Apart from that Gobuy, Althea and Sephora are also prominent in the country. A lot of customers visit these websites to satisfy their shopping needs instead of running to the markets.