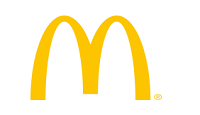 New McDonald's Bbq beef Burger with Egg at $5.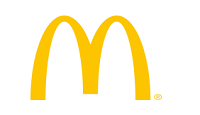 Bbq beef Burger with Egg at $5
Offer Activated, no promo code required!
New McDonald's Bbq beef Burger with Egg at $5.
Expires: N/A
Submitted: 7 years ago
McDonald's or Mcdelivery in Singapore
McDonald's Singapore is a brand which is known in the entire world. But this brand was first founded in 1940 by Richard and Maurice McDonald. In 1954, Ray Kroc a successful business discovered the restaurant of these two brothers who were serving burgers and a very little menu at that time. But Ray Kroc helped the brothers to open the chain of their restaurants in the entire America. In just few years the company has opened more than 67 restaurants in the entire America. Today this brand is a well known international brand that provides various types of meals in the entire world. McDonald Corporation has more than 34,000 restaurants located all around the world and serving more than 118 countries with their delicious meals. The company has also opened many McDonalds Singapore outlets in the entire Singapore which provides burgers, fries and beverages to all the people. McDonalds provide its customers with many types of services and facilities. Some of the services are highlighted below.
Self ordering Kisok: The Company provides a special facility to their clients which are a self ordering Kisok facility. With this facility you can customize your meal in any way possible. First the person need to select McDonalds Singapore Menu and their preference from Dine-in or take away. After selecting their preference they need to choose the payment option using which they will pay for their order. After selecting the payment option, you can choose your meal as well as customize your meal according to your likes. If you want to add extra cheese to your burger then you can add extra cheese by selecting the extra cheese option. You can also customize your combo's or meal packs. You can remove coke from your combo and can add cappuccino to your combo. After customizing your meal you need to submit your order and within few minutes your order will be ready in the way you have requested for.
Mobile App: The Company provides you with McDonalds Mcdelivery App using which you can place your order online with the help of your mobile. You can place your order directly, customize your order as well as save your order for future ordering directly from your mobile application. Once your order is placed, you can also track the status of your order. The app also provides you with McDonald Singapore feedback options using which you can submit your feedback to the company and there are chances that you may win a free treat from the company for submitting your feedback.
Menu: The Company offers two main menu which are McDonalds Menu and McCafe menu from which you can select your meal as well as refreshments. The McDonalds Menu provide you with McDonalds Singapore Breakfast, Lunch and Dinner meal, Happy Meals, Salad & Wraps, Burgers, Beverages and Desserts. On the other hand McCafe provides you with Cakes, Pastries, Iced Coffee, Hot Coffee and many more.
Offers and coupons: McDonalds is always known for its attractive offers and coupons that it provides to its customers. The user can avail their offers to save some money on their order as well as win a free treat from the company. You can also use Mcdelivery Singapore Coupons to buy your future meals or beverages for free or at a discounted price. The company provides many such offers and coupons on a daily basis and mainly on the weekends to increase the profit as well as increase the number of customers. The main aim behind these offers is that maximum number of customers should stay with the brand all the time. Pizza Hut delivery, Domino's Singapore, Foodpanda and Burger King are most popular food delivery online services in Singapore.